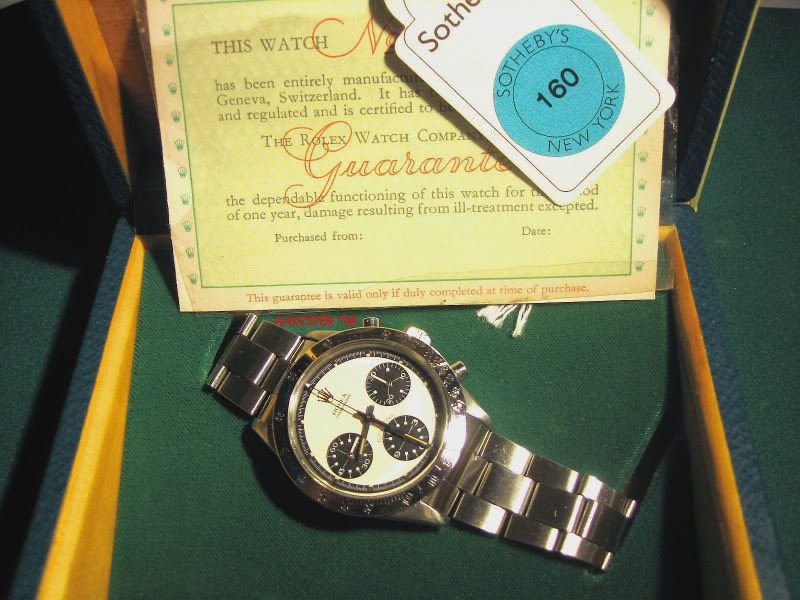 More Tudor Monte Carlo information

........
Click on picture to get a full view of the collection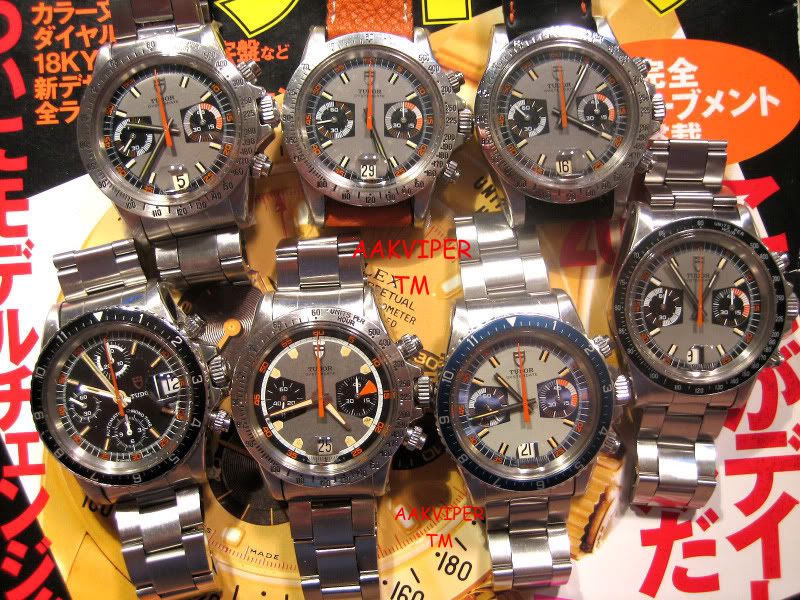 Click on picture to get a full view of the collection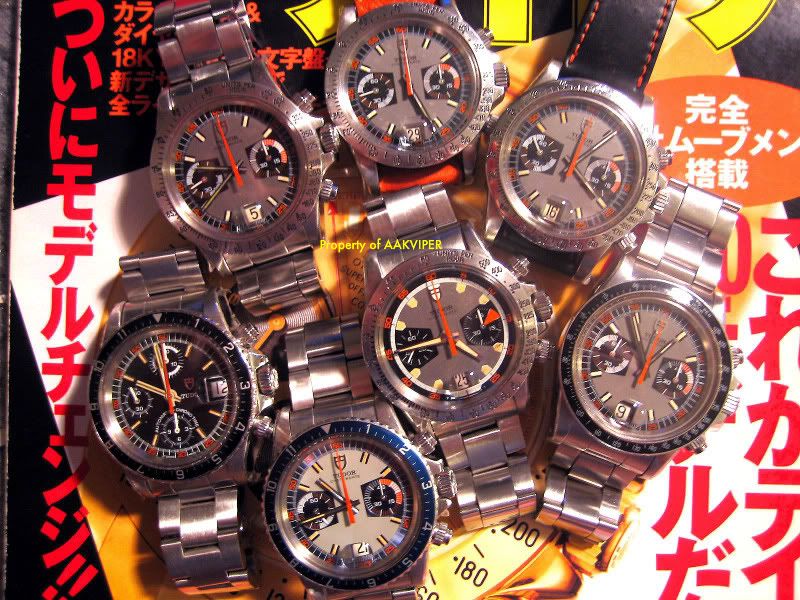 Click on picture to get a full view of the collection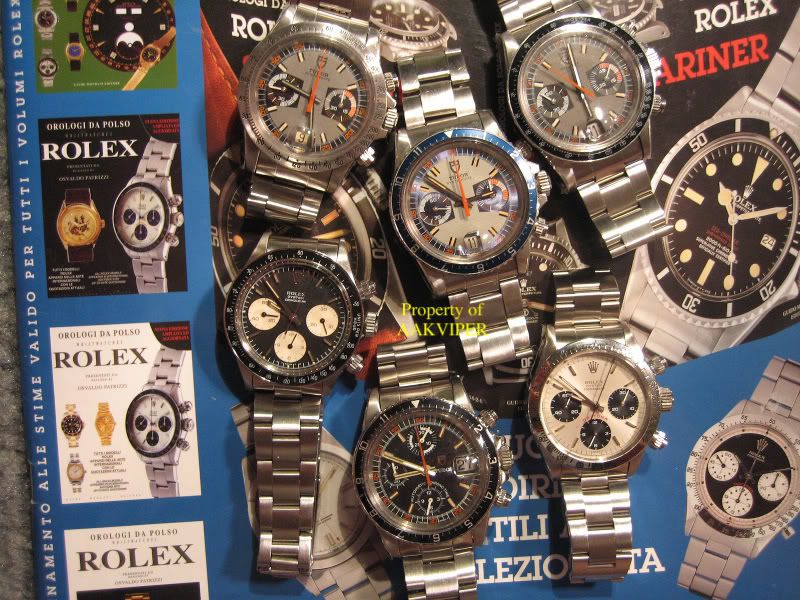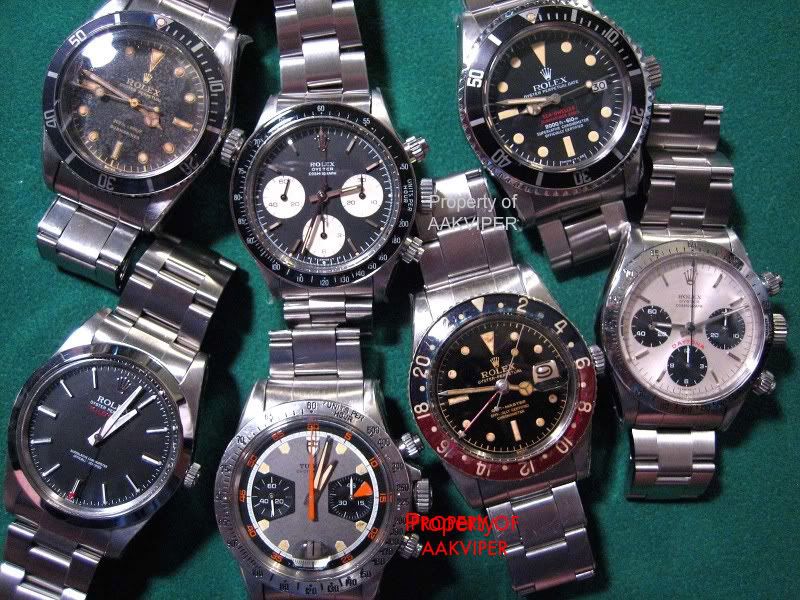 Hello Rolex and Tudor fans ...My name is Arthur AKA (AAKVIPER) and I would like to..
introduce the exotic dialed Tudor Monte Carlo. Some call it a poor man's PN.
A little brief history first.

The Tudor Monte Carlo, not unlike it's corporate cousin the Rolex Daytona with a plastic crystal and 727 Valjoux movement became a very desirable watch to collect. In my opinion the iconic and popular watch the Daytona was and still is a Rolex best seller...so the Tudor Monte Carlo was created to fill in the lower entry level chronograph market. Both the plastic Daytona and Tudor Monte Carlo had cases constructed by Rolex and both were
powered by a similar Valjoux caliber
The popularity of the two register Tudor is due to the strong lineage to the Rolex chronograph in general. The Daytona and Tudor have a similar Valjoux caliber..the Tudor is minus a register and a micro Stella balance set up. But the
234 and 727
calibers share 85% of common parts and movement size. In fact the early 23 Valjoux calibers powered Rolex two register Chronographs from the 1940-1950.

The second series reference
# 7159, 7169, and 7149
was the two register
234
Valjoux powered
Tudor chronograph
(1974-1978).
Below is the model
7159
with box and 1970's Rolex/Tudor service and origianl papers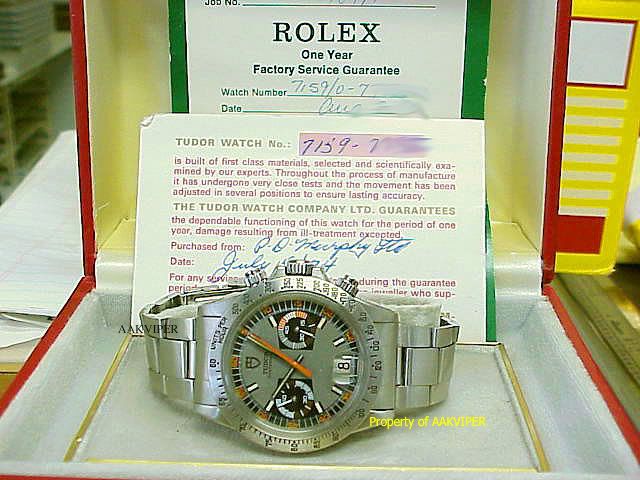 One of the hardest Monte Carlos to find in the 71xx series would be this blue based dailed 7169.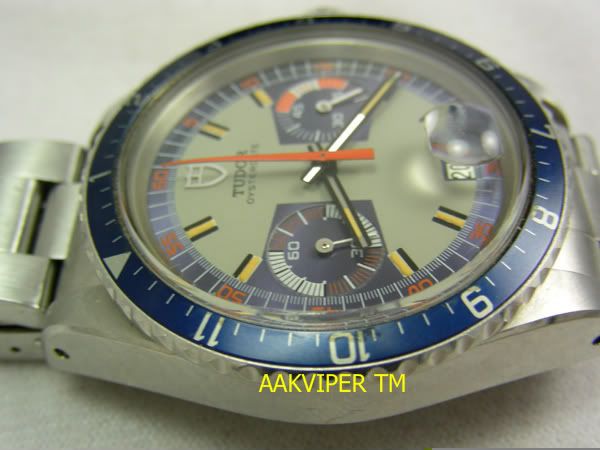 Close up scan of the 7169 dial.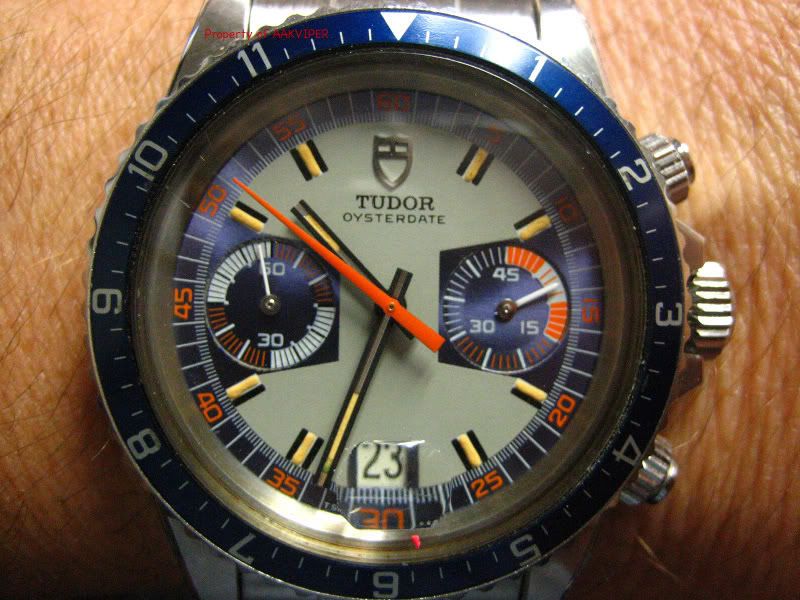 The last Monte Carlo model configuration is the 7149 with the same type of bezel as on the Daytona 6263. The 7149 had a black as in the picture or a blue bezel with a blue background dial.




Below a complete set of the Monte Carlo home plate I own.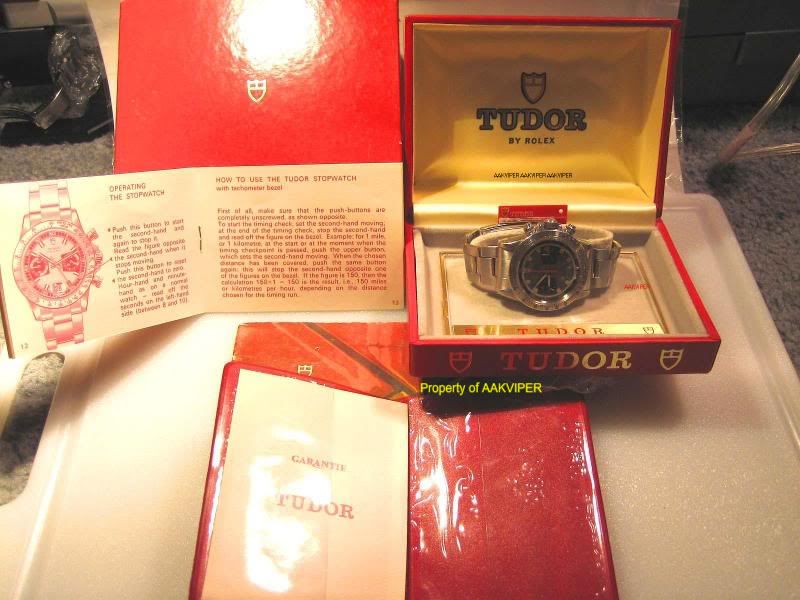 The first Monte Carlo series was a two register reference
#7031-7032
with a 7734 caliber was produced only for four years
(1970-1974).
The other nick name for this watch is the home plate dialed Monte Carlo. The makers resembles baseball diamond plates.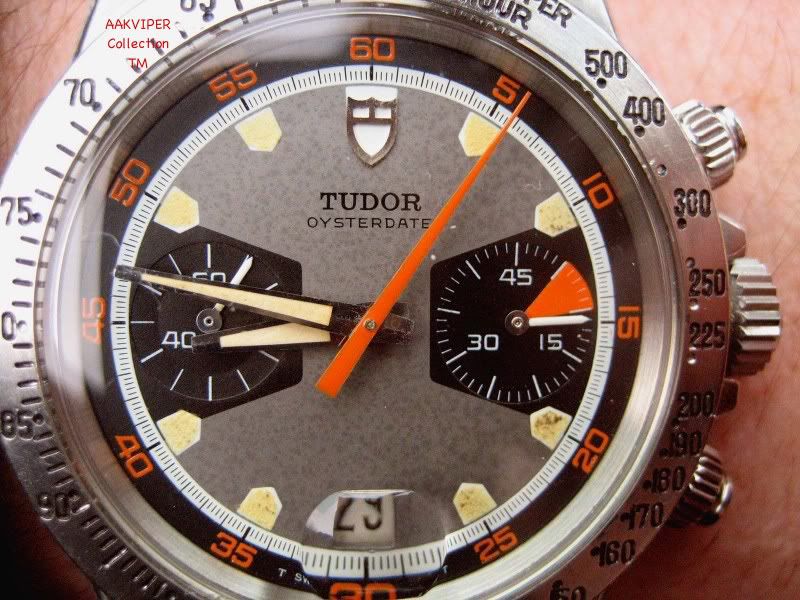 The Tudor Monte Carlo received this nick name because of the resemblance of the dial to a roulette wheel in the gambling halls in the famous casino town in the south of France.
By the early 1980's the Tudor chronograph no longer was powered by a
Valjoux 234 caliber
. The Tudor Chronograph now with a referance
#94xxx
had three registers and was powered by the
7750 caliber
. Some early versions had the exotic Monte Carlo dial in matte black or gray background with the outer roulette wheel and orange outside number markers.
Two of my 7159
MC's
on straps.
A family group scan of some of the Monte Carlos on bracelets.
Stay tuned for a deeper look at the the Monte Carlo.
Untill then, enjoy Arthur. ;)